05/31/2022

Capt. Jim Hansard Retirement
After 32 years of dedicated service to this community, Capt. Jim Hansard has retired from the Maumelle Police Department. Capt. Hansard began his employment in September of 1990 with the Maumelle Department of Public Safety.
He was presented his duty weapon and badge by Chief Cory Pickard.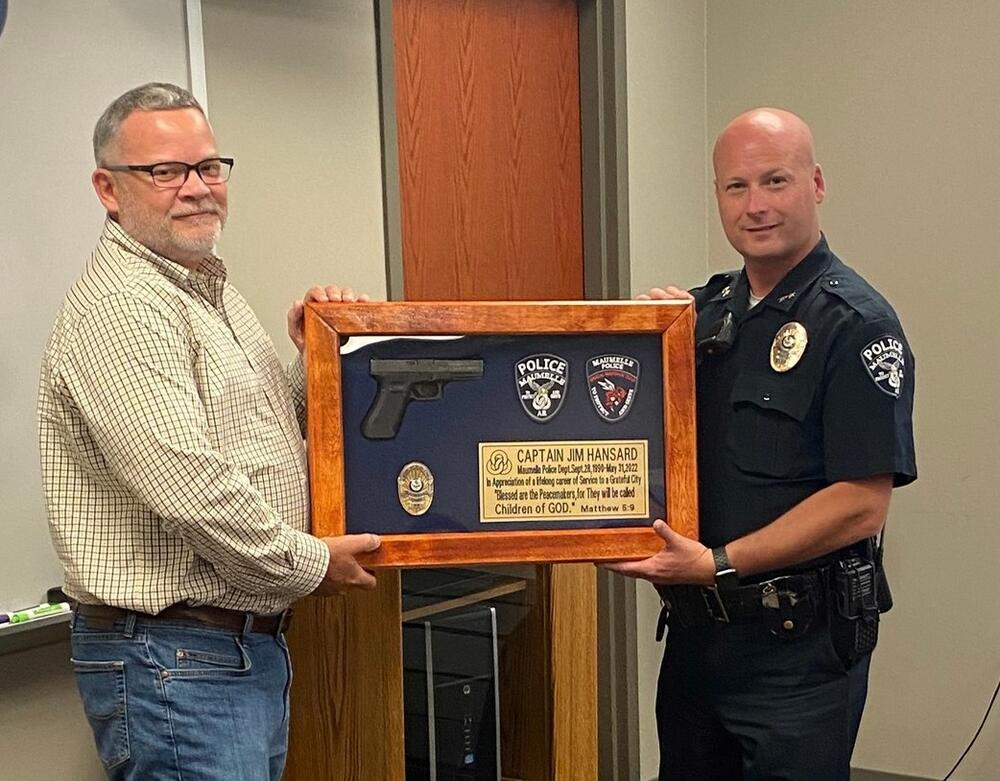 Thank you for service and we will miss you. Enjoy your retirement.